GREYP x Mucky Nutz Face Fender
20,00 €
Select Riders height
| | | |
| --- | --- | --- |
| undefined-undefined cm | One size | |
We know you like getting dirty, but sometimes it's good to have an option not to. The Greyp x Mucky Nutz Face Fender mudguard is easy and fast to install, and even easier to remove. Made from recycled PP, and modified to increase performance and durability against the elements. The Face Fender is widely used by Weekend Warriors, Pro Downhill, and Enduro riders around the world.
Highlights
WILL FIT: 26", 27.5", and 29" wheel sizes, compatible with boost forks

LIGHTWEIGHT: small, discreet, and weighting only 25g

EASY FITTING: zip-ties to attach to the fork

LONG FRONT: to cope with high speed spray
Sounds good,

Where can I try it? Book a test ride!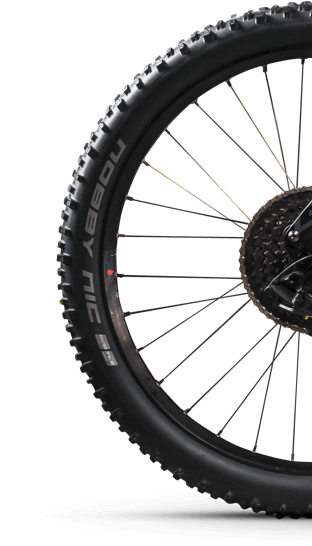 You are about to change your location
Tell us where will you eventually shop from
Select your delivery location*
*Models, price, payment and delivery options will vary based on your selection.