To get you your dream bike easier, we decided to exclusively work with JobRad, the German market leader in e-bike leasing, with over 20.000 employers already lined up. JobRad is a principle similar to the well-known car leasing. You get a Greyp bike as a tax-deductible company bike directly from your employer and pay a monthly leasing rate from your gross salary, which saves you money. Don't worry, you can also use your bike in everyday life. It's that easy!
E-bike leasing
Your

advantages

at a glance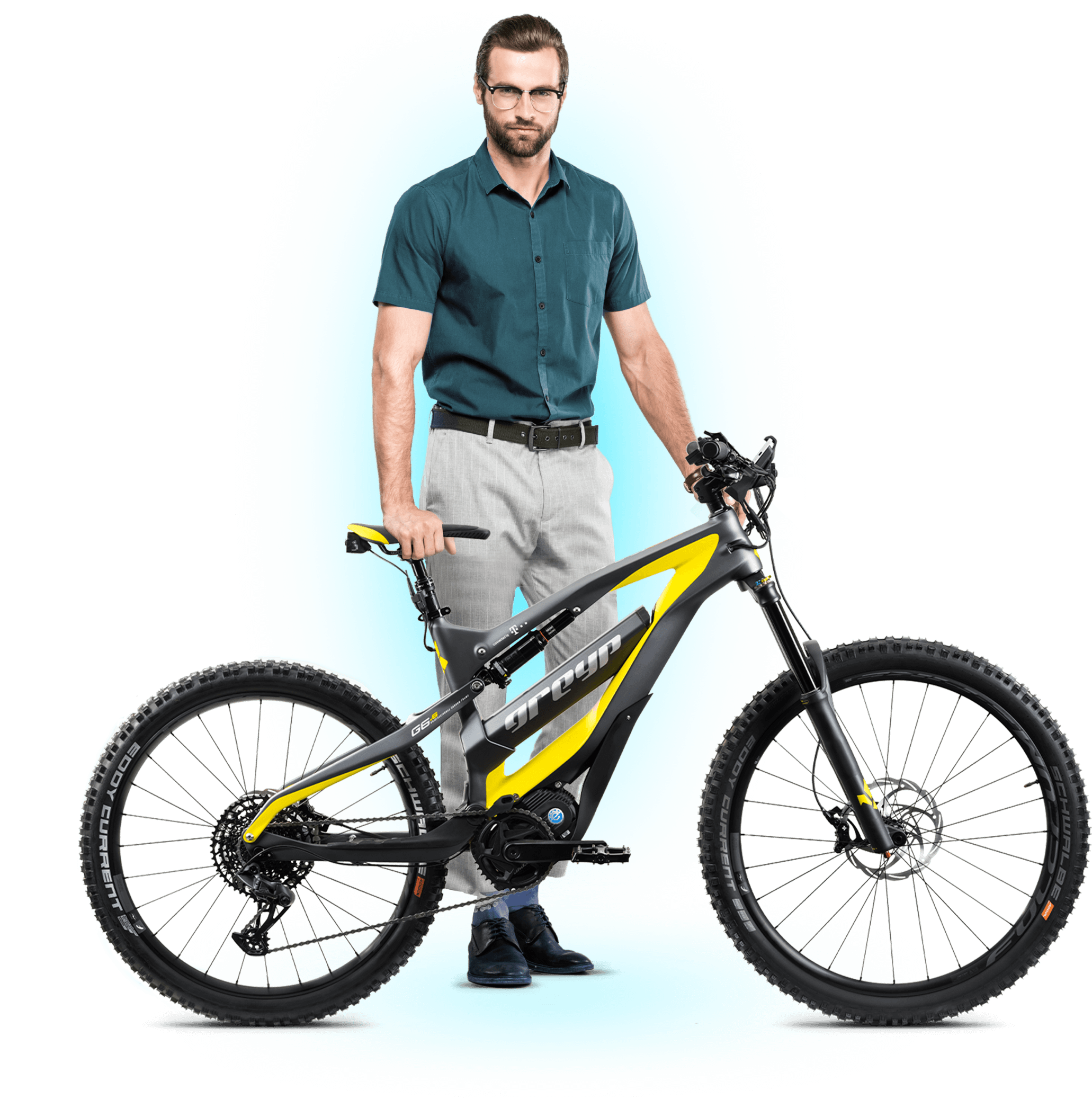 Tax savings
Greyp bikes are up to 40% cheaper thanks to tax benefits
Monthly installments
Convenient monthly payment through salary conversion
Business and pleasure
Private use (e.g. for sports) possible
Use as you wish
Your family members can also benefit
Additional savings
The employer often provides an additional subsidy for JobRad
How to get your

Greyp

bike
Select your Greyp and pick JobRad as the payment method
You will get an order confirmation from us, use it to complete your JobRad order
We get the confirmation from JobRad and ship your bike
You receive your bike and enjoy the Greyp experience
The agreed monthly rate for your Greyp JobRad is deducted from your gross salary
Calculate your savings
This Jobrad calculator shows you what savings are possible
How can we help?
What you will want to know about our Jobrad leasing offer
Wie lange dauert ein JobRad-Leasing?
Die Leasingdauer beträgt 36 Monate. Während dieser Zeit wird die Leasingrate monatlich von deinem Bruttogehalt abgezogen.
Was ist, wenn mein JobRad gestohlen oder beschädigt wird?
Jedes JobRad beinhaltet eine Versicherung gegen Diebstahl, Unfall und Beschädigung. Dein Arbeitgeber kann dir ein zusätzliches Inspektionspaket oder den JobRad FullService ermöglichen. Alle Infos zu den Paketen findest du unter: https://www.jobrad.org/aktuelles/faq.html#faq-services
Kann ich mein JobRad zurückgeben?
Grundsätzlich ist eine Rückgabe beim JobRad-Leasing nicht möglich.Bitte überprüfe nach dem Erhalt deines Fahrrades das Bike auf Mängel und Beschädigungen. Sollte dir etwas auffallen, kontaktiere unseren Kundensupport. Wenn du JobRad die mangelfreie Übernahme bestätigt hast startet das Leasing und eine Rückgabe des Bikes ist nicht mehr möglich.
Kann ich mehr als ein JobRad haben?
In den meisten Fällen ja. Viele Arbeitgeber lassen Sie JobRad-Räder auch für andere Haushaltsmitglieder besorgen. Sprich dazu am besten deinen Arbeitgeber an!
Kann jemand anderes mein JobRad fahren?
Jeder, der mit dir in einem Haushalt lebt darf dein JobRad nutzen. Dazu gehören Familienmitglieder, Ehepartner oder Mitbewohner.Erkundigen dich bei Ideinemhrem Arbeitgeber nach den Jobrad Regeln.
Ich bin selbstständig. Kann ich auch ein JobRad leasen?
Ich bin Arbeitnehmer und möchte wissen, ob JobRad eine Option für mich ist?
Wenn dein Arbeitgeber JobRad bereits anbietet, kannst du dein neues Greyp E-Bike gleich bestellen. Oder du kannst
More Questions? A comprehensive FAQ area is available on the JobRad website
Go to website
Further details, background information and contact details can be found on the JobRad website
Go to website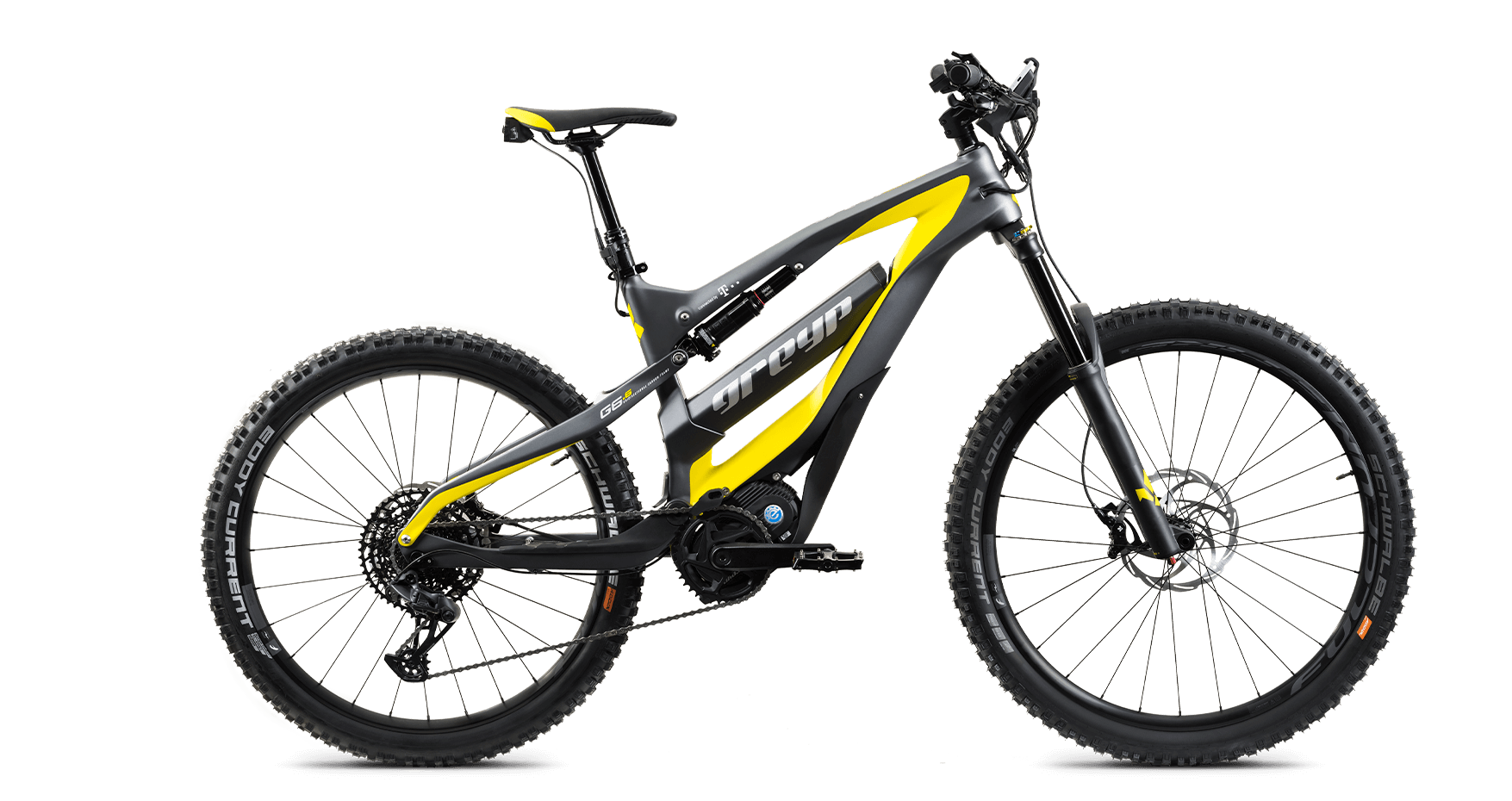 You are about to change your location
Tell us where will you eventually shop from
Select your delivery location*
*Models, price, payment and delivery options will vary based on your selection.